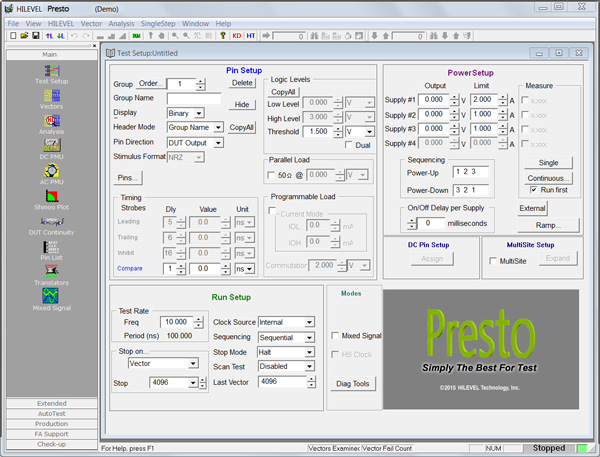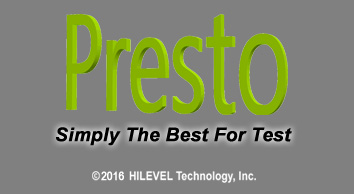 The HiLevel ETS788 test system operates on the Windows7® platform, which commands a strong foothold with its excellent networking and multi-tasking power, and its robust stability.

Presto

takes full advantage of this power with such features as real-time fail counter, intuitive navigation, and versatile user customization. Translation and import tools, real-time editing, and quick display manipulation give our testers the reputation as the easiest to learn and quickest to setup.




*Windows 7 is a registered trademark of Microsoft Corporation.